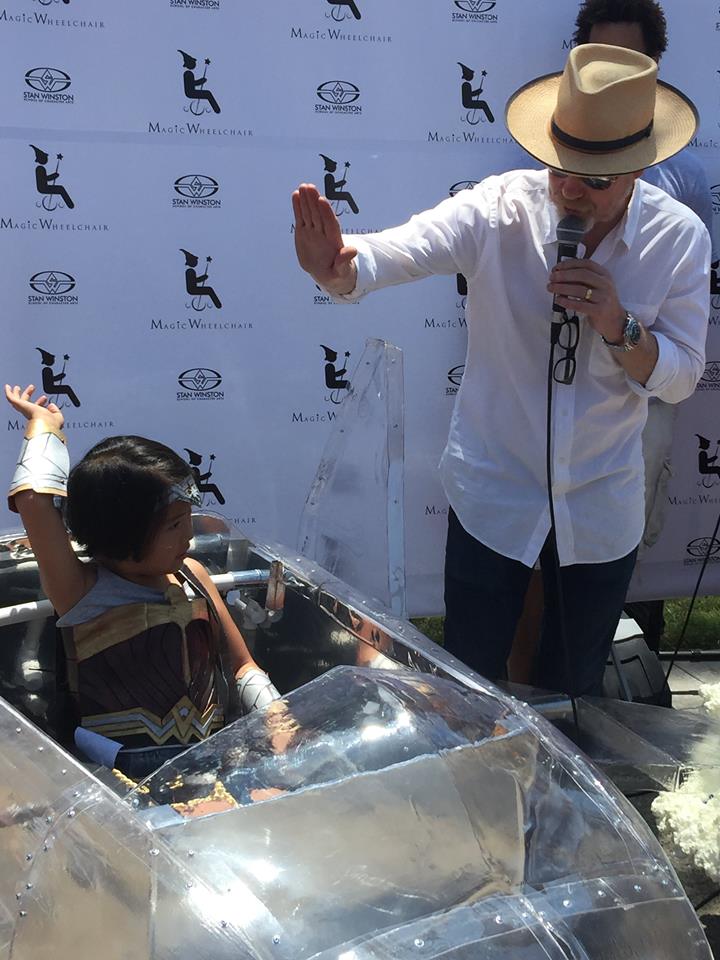 These kiddos each submitted a request for a superhero costume. Together, they formed the Magic Wheelchair Justice League, which was revealed at San Diego Comic-Con 2017.
Kennedy as Cyborg. Build Lead: Eric Fox
Naya as Wonder Woman. Build Lead: Matthew Stowers
Marshall as Batman. Seattle build team led by Chad Larson, Paul Strong, and Jamie Von Stratton
Zoe as Supergirl. Build Lead: Cory Hunt
Kumaka as The Flash. Build Lead: Lior Molcho
Emma as Aquagirl. Build Lead: Jeff Watamura
Live coverage from the reveal at San Diego Comic-Con:
Support Magic Wheelchair by purchasing a T-Shirt!
FOR A LIMITED TIME, GET FREE STANDARD SHIPPING!
Enter promo code JUSTICELEAGUE at checkout.